The snowy Andean peaks around Argentina's winemaking capital of Mendoza have long served as a beautiful backdrop for tourism, but no one thought about actually planting grapes on the mountains themselves.
Now, a forward-thinking group of vintners, farmers and enologists are experimenting with new grape varieties which are cultivated at unconventionally high altitudes, unlocking a deep well of flavors which uniquely reflect the region.
The renowned Catena Zapata began planting its first Malbec vineyard in Mendoza in 1902, later founding a research institute dedicated to unlocking the mysteries of the earth. Its investigators discovered that unique soil bacteria can help plants develop stronger roots and foliage—including in the fabled Adrianna vineyard, which has produced more than 2,000 varieties.
"At first, people thought it was a curse, because all the vines were completely different in terms of leaves, bunches, yields and behaviors," Tatiana Nessier, a sommelier at Catena Zapata, told AgriExpo e-Magazine.
But now we're seeing a diversity that makes our wines interesting. It's our job to understand why they're all different—and we're still trying to figure it out.
For more on the Catena Institute of Wine, read "High Hopes in the Andes" from 1843 magazine.
In the Uco Valley, about 100 km from Mendoza city, the eye-catching Bodega Zuccardi is just as interesting behind the scenes as its architecture suggests. Owned by a family of winemakers with a history of innovation, it produces "mountain wines" that honor their environment as closely as possible.
It all started in the 1950s, when Alberto Zuccardi developed bespoke irrigation systems which used underground pipes to optimize water distribution and reduce waste. Some 20 years later, he built drip irrigation rigs which further increased efficiency—a crucial consideration for any kind of agricultural activity on the arid plains around Mendoza.
Due to scarce rainfall, the primary water source is a network of canals fed by melting snow and ice from distant mountain glaciers. It is managed by a government body which collects payment from farms that depend on the system to maintain crops of olives, peaches and apricots as well as grapes.
Although rain is more frequent and temperatures are lower in mountainous areas, the atmosphere is thinner, meaning that grapes develop thicker skins and stronger preservative tannins, producing a darker color, to protect against punishing ultraviolet rays.
But it's the earth, or terroir, which has truly fascinated winemakers: The sheer diversity of soil composition leads vines that are planted side-to-side to produce grapes with completely different tastes—which must be tended individually to achieve the best results. Jose Alberto Zuccardi, whose father started the family business, told AgriExpo e-Magazine:
We use geomorphology to identify the 'parcels' of land, and harvest them separately at the optimal point of maturity. The mountain range emerged from a clash of tectonic plates, 45 million years ago.
"Part of it once backed onto the Pacific Ocean, so there are marine and volcanic materials, stones, sand and other things which form a chemical composition that influences the wines."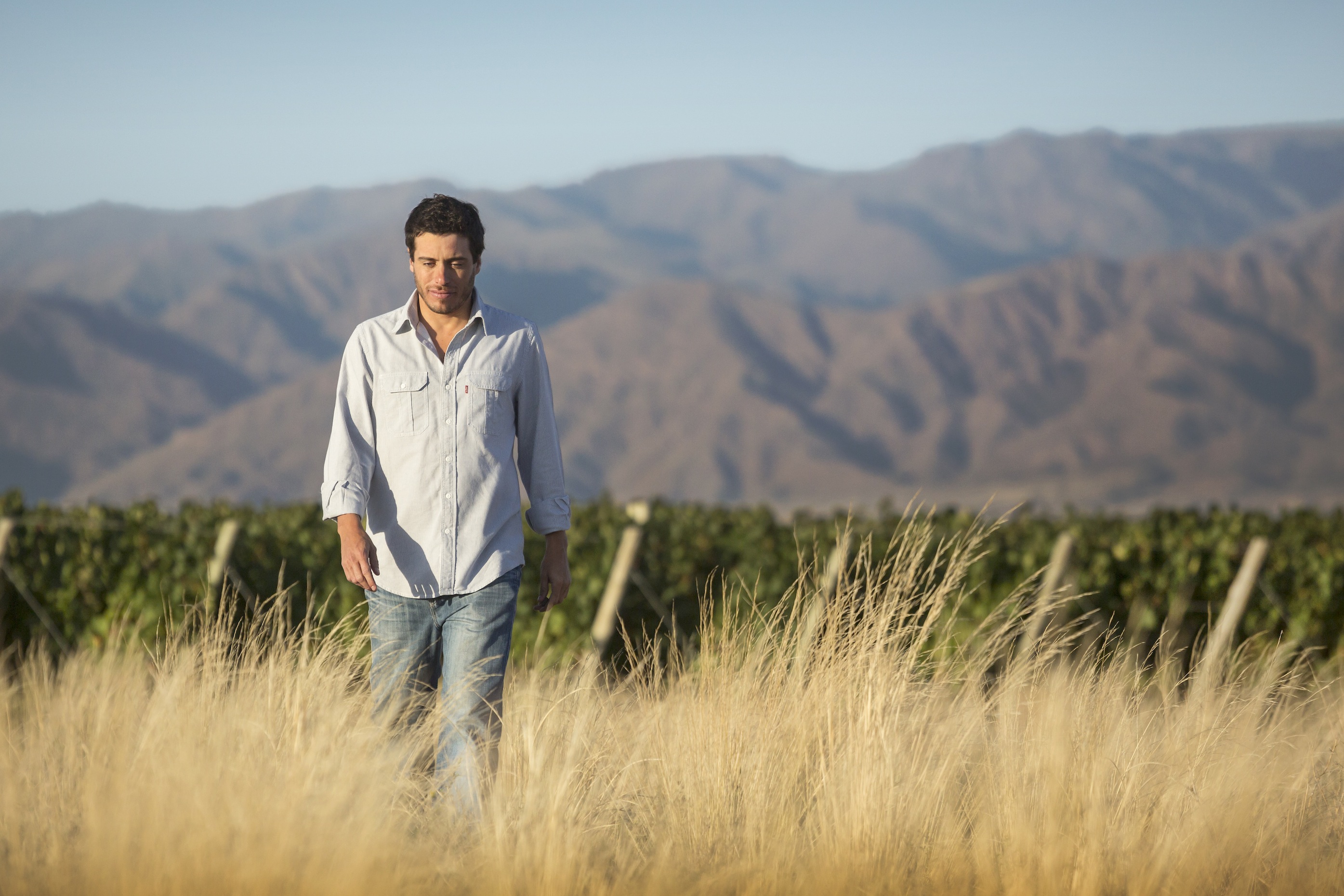 See more photos of the inner workings of Bodega Zuccardi here.